Here's a light-hearted, but very true tale of my favorite USPS product – Informed Delivery.
In the middle of April, I purchased an engagement ring for my girlfriend. She had no qualms about making me well aware of the exact ring she had her eyes on. No qualms. Like…none. At all.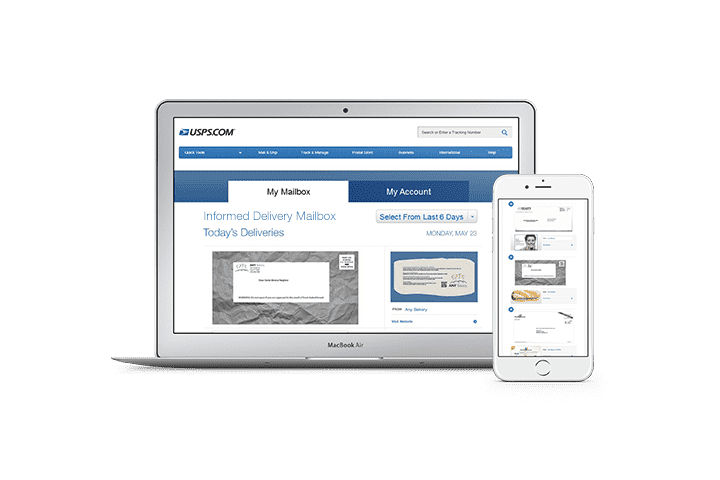 A few weeks before I purchased the ring, my colleague Dylan Scott (VP of Sales for U-PIC), told me about Informed Delivery and I thought it looked interesting. Though at the time, I wasn't immediately aware of its intrinsic value. I signed up anyway…
As the email notifications began rolling in, it seemed nice to know what to expect ahead of getting home, and I suppose it's nice to know what should be in my inbox in the event it is not there when I arrive. Pretty cool, but not anything life-changing, you know? But it's a free service, so there really is nothing to lose.
Fast forward several weeks to May, and the National Postal Forum. As I stood there in the U-PIC Shipping Insurance booth, during a brief lull in the crowd, I decided to check my email. I opened up the day's Informed Delivery email and immediately realized that the first invoice from the jeweler was showing up in the mail that day. Normally this would be ok. But not that day. That day, I was roughly 1,379.5 miles away from home.
And my girlfriend was going to be home from work that day, much sooner than I could ever hope to arrive, and intercept the mail.
This is where terror would normally grip the mere mortal. But not me, I'm cool as ice in any situation. Not because I am hardcore or anything, but because there is one person I can always count on.
MOM!
"Mom. Mom! MOM! I need you to please, please, for the love of god please go to my house immediately and steal my mail! The invoice for the ring will be showing up today and Jess still doesn't know about it!"
She jumped off of the phone with me, and took off for my house. Upon her arrival, the mail had not yet shown up. She took a drive around the neighborhood to see if she could find the mail carrier, but with no luck. Thinking on her feet, she went next door to my neighbor who works from home, and asked him to intercept my mail and remove the invoice.
Very fortunately for me, he was able to get it, and he held it for me until I got home.
I am so happy to announce that USPS Informed Delivery saved my proposal. A few weeks later, at the foot of the Sleeping Beauty Castle at Disneyland, in front of hundreds of people, I took a knee and asked my girlfriend to be my wife.
She said yes.
Thank you so much USPS, and your amazing product development team for Informed Delivery. Seriously, I owe you a beer…