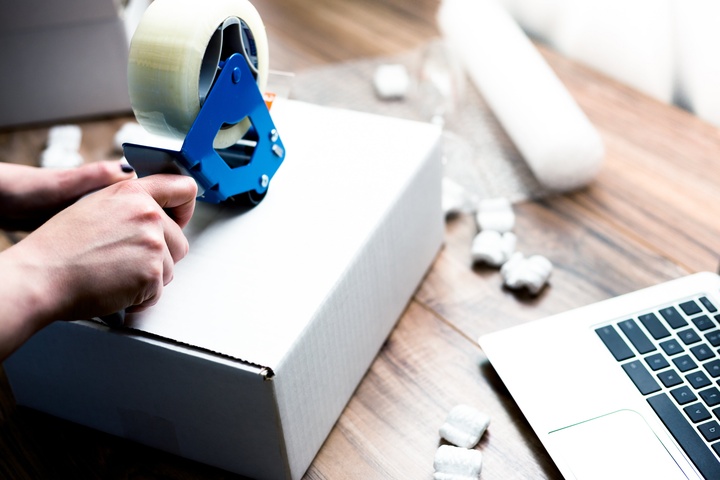 This blog will be short and sweet, by my standards. Today I want to talk a little bit about how to properly package your products.
While there are myriad options for carriers, and each carrier has a specific set of guidelines, there are some best practices which if followed, may lead to less shortage or loss during the delivery process.
Shipping heavy items? Use double walled boxes for added sturdiness and protection.
Shipping items in chipboard boxes like shoes? Box the box up in a stronger, corrugated outer box.
Fragile items should be double boxed with at least 3" of cushioning in the void space between the inner and outer boxes.
Wrap breakable items individually with cushioning material and place them apart from one another, and away from the inner box walls and corners.
Position bottles with liquid in them upright, and seal them individually in bags so that if leakage occurs it is independent of other products.
For odd shaped items, pay special attention to sharp edges and protrusions and provide extra wrapping on them.
Put an extra label with your company name and address, as well as the intended recipient's name and address inside of the package in the event the exterior gets damaged and the information is unreadable.
If you are reusing boxes, remove old labels to avoid confusion.
Use old crumpled newspaper to keep contents from shifting too much inside of the box.
Seal your package using proper packing tape, 2" – 3" in width, using the H-method. Apply tape over each area where the box could open.
For more specific and detailed packing information, visit the website of your preferred carrier. If you would like to connect with a professional packaging company to discuss upgrading your current system, have a look at our friends over at www.shorr.com.
If you have any questions, don't hesitate to reach out!