Seamless Protection for Your Shipments: Embrace Hasslefree Shipping Insurance with U-PIC
At U-PIC Shipping Insurance, we understand the importance of shipping insurance that is easy to use, reliable, and hassle-free. Our commitment to a seamless and worry-free insurance experience sets us apart from the rest.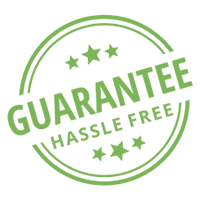 U-PIC's Hasslefree Guarantee
With U-PIC Shipping Insurance, our unique hasslefree guarantee ensures that every step of the process is straightforward and user-friendly. We prioritize your convenience and peace of mind, making shipping insurance a breeze.
Intuitive Website Navigation
Navigating our website is a breeze. We've designed it with a clean and intuitive layout, so you can find the information you need effortlessly. Whether you're exploring our insurance options or managing your account, the user-friendly interface ensures a hassle-free experience.
Mobile-Friendly Interface
We understand that you're always on the go. That's why our website is fully optimized for mobile devices. Whether you're using a smartphone or a tablet, you can access our services and manage your insurance needs seamlessly, no matter where you are.
Easy Insurance Sign-Up Process
Signing up for shipping insurance with U-PIC is a breeze. Gone are the days of complicated forms and lengthy procedures. With just a few clicks, you can secure comprehensive coverage for all your shipments. Whether you are an individual or a business, our insurance sign-up process is designed to be efficient and hassle-free.
No Minimum Fees to Insure Packages
At U-PIC, we believe in flexibility and fairness. That's why we have eliminated minimum fees to insure your packages. Whether you are shipping a small parcel or a larger shipment, you can enjoy hassle-free insurance coverage without being burdened by unnecessary costs.
Hasslefree Claims Process (All Electronic)
In the unfortunate event of a loss or damage to your shipment, we understand that time is of the essence. Our hasslefree claims process is entirely electronic, making it quick and easy to file a claim. Simply provide the necessary details through our online platform, and we'll handle the rest, ensuring a smooth and efficient claims resolution.
Hasslefree Account Management
We believe in making managing your insurance account effortless and stress-free. Our dedicated account managers are here to oversee your account with utmost care and confidence, providing personalized support every step of the way. Whether you need to update policy information, review coverage, or make changes to account settings, our experienced team is ready to assist you, ensuring a seamless and hasslefree experience.
Completely Hands-Off if Preferred
We respect that everyone has different preferences when it comes to managing their insurance needs. If you prefer a hands-off approach, we can take care of everything for you. Our dedicated team will ensure your packages are insured and protected without requiring any active involvement from you.
Get Started with Hasslefree Shipping Insurance
Experience the ease and peace of mind that U-PIC Shipping Insurance brings to your shipping process. Get started today and let us take care of your insurance needs, so you can focus on what matters most – delivering an exceptional experience to your customers.
If you have any questions or need assistance, feel free to complete our quick apply form or contact our support team at support@u-pic.com.